Since he debuted in 2000, Tom Brady was in charge of forging a brilliant career that puts him not only in the purest elite of the NFL, but in sport in general, since his achievements have been monumental, to the point of showing that he is not a player of a single team, because in his first season with the Tampa Bay Buccaneers is about to play another Super Bowl, against the reigning champions, Kansas Chiefs.
The Patriots bet on his talent, but not even the most optimistic of the team would imagine that the then sixth pick in the Draft 2000 would completely change the history of the league. It took Brady a year to take over and establish himself in it.
In that same year, New England has a dream season and reaches the Super Bowl, where it faces the Rams, who were favorites but the Patriots end up winning 20-14. What is striking is that in 2003 and 2004, Brady repeats the dose and commands the victories against the Panthers (32-29) and Eagles (24-21).
How many Super Bowls has Tom Brady lost?
Up until that point, Brady looked unstoppable; After three seasons without knowing the last instance, in 2007, he dreamed of the fourth ring, at that time, he was measured with the Giants, being that he was a favorite, but he ended up succumbing 17-14, the problem was that the bitterness lasted until 2011 when he returned to fight for Vince Lombardi, being that he had a rematch against Eli Manning's New York, although the result was the same (21-17).
The opportunity to redeem himself came TB12 in 2014 and 2016, first against the Seahawks (28-24) and then against the Falcons (34-28). When everyone thought he would achieve his third victory in a row in 2017, the Eagles stopped him and gave him his third loss (41-33) in the Super Bowl. However, in 2018, Brady claimed his sixth ring by beating the Rams (13-3), so now he yearns for the seventh and first without the Patriots colors.
Tom Brady at the Super Bowl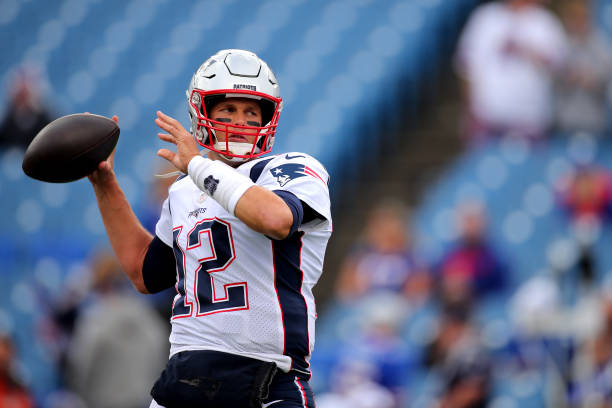 2001 | Super Bowl XXXVI | Patriots 20-17 Rams
2003 | Super Bowl XXXVIII | Patriots 32-29 Panthers
2004 | Super Bowl XXXIX | Patriots 24-21 Eagles
2007 | Super Bowl XLII | Patriots 14-17 Giants
2011 | Super Bowl XLVI | Patriots 17-21 Giants
2014 | Super Bowl XLIX | Patriots 28-24 Seahawks
2016 | Super Bowl LI | Patriots 34-28 Falcons
2017 | Super Bowl LII | Patriots 41-33 Eagles
2018 | Super Bowl LIII | Patriots 13-3 Rams
2021 | Super Bowl LV | Buccaneers vs Chiefs