Are we that old? Until a few years ago, we saw Xavi Hernández and Steven Gerrard play. We saw them up to lift trophies or suffer for their teams on the field, but time passes, and it does not forgive. Now we see those who were idols dressed in suits and ties, distributing instructions from the technical area, because the court asked them never to leave, and now they are strategists and awaken illusion in their squads.
Xavi Hernandez and Steven Gerrard returned to the leagues where they became legends, but other cases show us that the passion for the field is not lost, but at the same time, they make us feel old, because not more than 10 years ago they managed the threads on the court. Do you remember them all?
Legends that a few years ago we saw play and now direct
Filippo Inzaghi
It is the oldest case on our list. Undisputed figure of Milan and forward of the Italian National Team. He retired in 2012 with the rossoneros and only two years later made his debut as Milan's helmsman, although his adventure only lasted a year. He currently directs Brescia.
Gennaro Gattuso
'Rino' was an explosive player and loyal to Milan. More iron than virtuous. He made up for his limitations with a fierce style of play and it was difficult to imagine him as a strategist, but Gattuso played and coached Sion in Switzerland.
There he retired in 2013 and since then he has managed six teams, including Milan and Napoli, to whom he imprinted his own style of play. He currently has no team.
Thierry henry
In Arsenal, he is still missed as a forward. Before his retirement, he played four games with the Gunners in 2012, when his card belonged to the New York Red Bulls, a club with which he retired in 2014. He did not have a pleasant experience in front of Monaco; He did a little better in MLS with Montreal and is now an auxiliary in the Belgian National Team.
Ryan Giggs
His football life was always at Manchester United, and it was to be expected that his coaching career would have a period at the helm of the Red Devils, but it was not expected to happen so soon, because after the dismissal of David Moyes, he remained as interim. The detail is that he had not yet retired, so the coach went onto the field to play on a couple of occasions.
He eventually retired as a footballer in 2014 and remained linked to Manchester United as an assistant to Louis Van Gaal. He is currently without equipment following allegations of sexual abuse.
Steven Gerrard
He left Liverpool in 2015 to close his playing career in 2016 in MLS, with the Galaxy and received his first opportunity to coach in Scotland, with Rangers. Sooner or later he will manage the Reds, but for now he returns to the Premier League to manage Aston Villa.
Mikel Arteta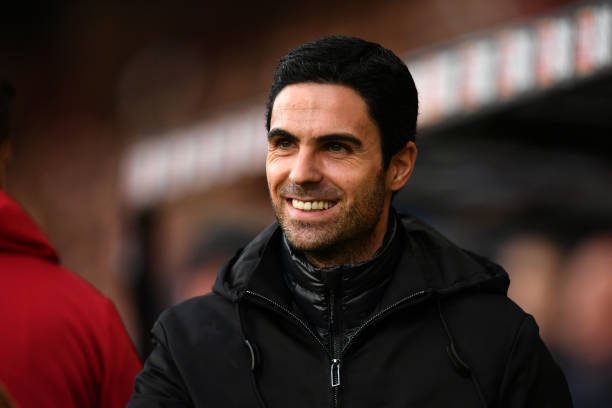 Made in the quarry of Barcelona, ​​but in reality his destiny is linked to Arsenal, with whom he played from 2011 to 2016. His training as a culé and his concern to direct led him to the Manchester City bench, alongside Pep Guardiola, who became his greatest influence as a strategist and since 2019 he has led the Gunners.
Andrea Pirlo
Milan rejected him because they believed that he was too old to continue reaping glory and at Juventus he continued his career and became a legend. He wasted magic in MLS with New York City until in 2017 he ended his career as a player.
His debut as a helmsman was perhaps precipitated at the helm of the Juve first team in 2020, but not for a long time we will see him again on the benches of a great.
Xavi Hernandez
When Xavi left Barcelona, ​​the club stopped winning everything. Messi missed him and in Qatar, he ended his career in 2019 to become a coach. Even when he played for the Blaugranas, it was known that he was going to lead the club and finally the omens were fulfilled. Will the titles and style of play return?
Wayne Rooney
Like Ryan Giggs, Rooney served as a coach and a player at the same time with Derby County in the Championship, so he still played in 2021. He won all he could as a player at Manchester United, a club he will surely relate to for years to come, though he must first save Derby from relegation.
Sebastian 'Loco' Abreu
It seems that he is never going to retire and when he does, he will continue on the court, since he already has experience as a coach, directing Santa Tecla from El Salvador and Boston River from Uruguay. You are currently playing for Olimpia de Minas, a regional team in Uruguay. What other cases do you remember?